CONSTRUCTION REVIEW ONLINE
16 August 2019
by DOMINIC MANDELA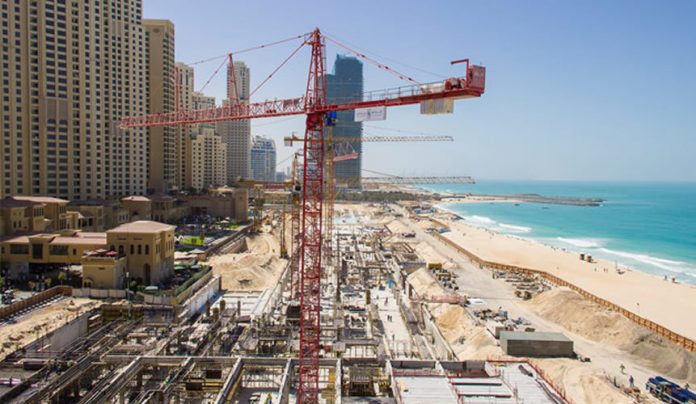 The government of Kenya is seeking support from the African Union (AU) for the US $22.3bn trillion Lamu Port-Southern Sudan-Ethiopia Transport Corridor (Lapsset) project.
Lapsset Corridor Development Authority announced the reports and said that a strong case has been made to the AU on the Lapsset project's strategic position to connect not only Ethiopia and South Sudan, but also connecting to Central African Republic (Bangui) and Cameroon, terminating at Port of Douala.
"AU's special envoy plans to convene a high level meeting with the countries that fall along Africa's equatorial land bridge later in the year with an aim of forming these crucial transport infrastructure linkages within the continent," said the authority in a statement.
Lapsset project
The Lapsset project was launched in 2012 by former President Mwai Kibaki and is also among the nine Presidential Infrastructure Championship Initiatives (PICI) under the AU. Such projects are championed by respective African Heads of State and Government. It is also a Programme for Infrastructure Development in Africa (PIDA), a strategic continental initiative which has the support of all African countries, for mobilizing resources to transform Africa through modern infrastructure.
This mega project consists of seven key infrastructure projects starting with a new 32 Berth port at Lamu (Kenya); Interregional Highways from Lamu to Isiolo, Isiolo to Juba (South Sudan), Isiolo to Addis Ababa (Ethiopia), and Lamu to Garsen (Kenya), Crude Oil Pipeline from Lamu to Isiolo, Isiolo to Juba; Product Oil Pipeline from Lamu to Isiolo, Isiolo to Addis Ababa; Interregional Standard Gauge Railway lines from Lamu to Isiolo, Isiolo to Juba, Isiolo to Addis Ababa, and Nairobi to Isiolo; 3 International Airports: one each at Lamu, Isiolo, and Lake Turkana; 3 Resort Cities: one each at Lamu, Isiolo and Lake Turkana; and The multipurpose High Grand Falls Dam along the Tana River.
The project however has since experience cash constraints and lack of political good-will which has slowed down its implementation. Ethiopia is seen to have shifted focus to the port of Djibouti. Road and rail infrastructure between the two countries including the Ethio-Djibouti railway passenger and freight system, which commenced on January 1, 2018, seem to have also shifted interest away from the Lapsset corridor.
High Representative for Infrastructure Development in Africa, Raila Odinga noted that Lapsset corridor project has the potential to boost Africa's regional social-economic integration through infrastructure development and trade. "Regional infrastructure projects such as the Lapsset are strong enablers of Africa's continental integration and these coupled with the establishment of the African Continental Free Trade Area, harmonization of monetary policies and other standards such as customs, stabilization of tariff and non-tariff barriers, statistics and labor market information and improved business climate, will attract global trade and investments in Africa," said Odinga.
https://constructionreviewonline.com/2019/