NEW BUSINESS ETHIOPIA
2 February 2019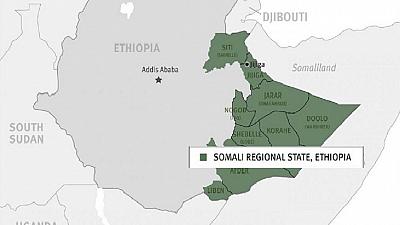 The Ogaden National Liberation Front (ONLF) in Ethiopia will be fully abandoning arm struggle in the coming few days, says a top Somali region official.

The Front has agreed to fully disarm and engage in a peaceful political dialog by fully abandoning its decades old arm struggle strategy, according to Mustafa Mohammed Omar, the recently appointed Deputy President of Somali region of Ethiopia.
Mr. Mustaffa, who took over the leadership of Somali region from Abdi Illey a few months ago told the state broadcaster – ETV that I the coming few days the ONLF will be fully disarmed. It is indicated that The Front made the decision following the agreement recently reached with the federal government to abandon the arm struggle and fully focus on peaceful political discourse.
"…Because of the political change in Ethiopia and they are convinced that the current condition is conducive for them to advance their political struggle peacefully…In the coming three four days they will fully move their force to the government and the issue will be resolved," Mustafa said.
So far many of the armed group members are already disarmed voluntarily because they are convinced that there is a space for them to pursue peaceful political discourse in Ethiopia. The people in Somali region of Ethiopia have been suffering for long and deserve peace and development, according to Mustafa.
The former president of Somali region of Ethiopia is currently in jail charged for human rights violations, ordering the death and torture of many Ethiopians.
Since 1984 ONLF has been fighting for the right to self-determination for Somalis in the Somali Region of Ethiopia.
It is recalled that ONLF has unilaterally declared cease fire on August 12, 2018. The decision came following the coming to power of Ethiopia's reformist Prime Minister Abiy Ahmed and the call he made to all armed groups to advance peaceful politics.