RIVIERA
22 September 2019
by MARTYN WINGROVE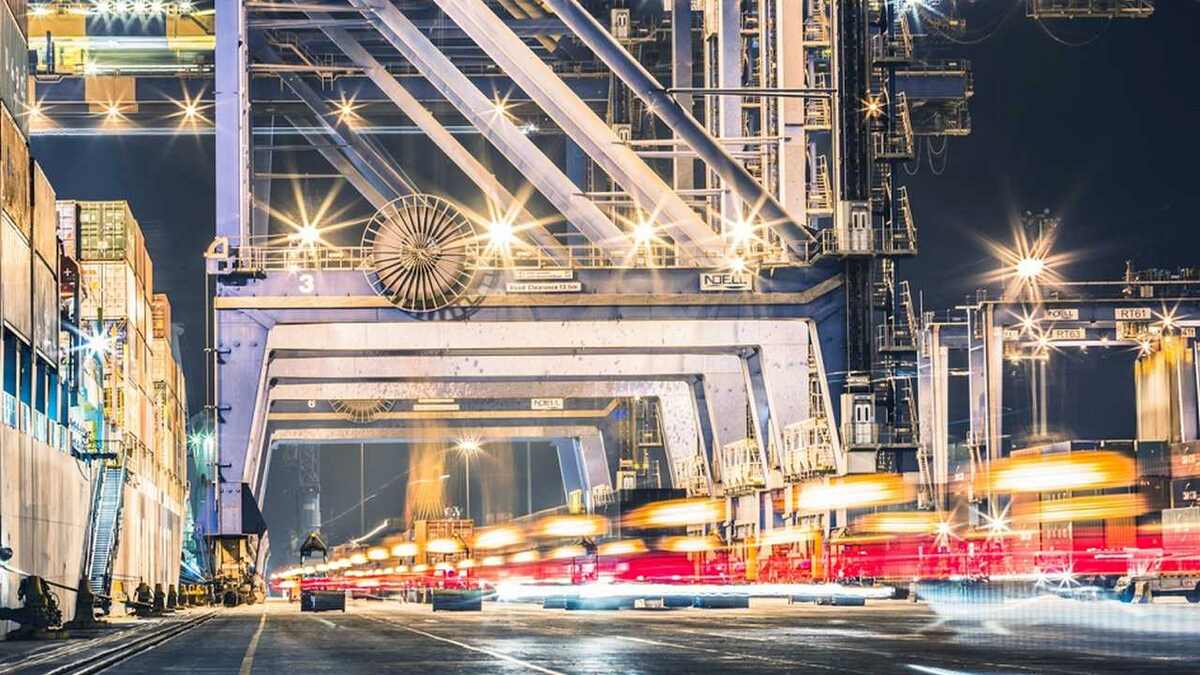 DP World's Nhava Sheva container port in India, where the company plans future port investment
New terminals and port infrastructure will be built in India and east Africa in the next decade to boost regional growth in maritime trade
DP World is constructing port and warehouse facilities in India, the United Arab Emirates' biggest trading partner and an Asian consumer superpower.
In the longer term, DP World intends to open new ports in Africa as part of a greater Indian Ocean trade expansion strategy, said DP World chief commercial officer Abdulla Bin Damithan.
In addition, DP World is investing US$3.4Bn to improve the UAE's connections with China as part of the One-Belt-One-Road Chinese trade strategy.
"We have established five terminals in India and we are investing in warehouse facilities and the supply chain," said Mr Damithan at Dubai Maritime Agenda conference in Jumeirah, Dubai. "India's economic growth will bring prosperity for both countries, so there will be further investment in ports and logistics."
DP World already has port infrastructure in Mundra, Nhava Sheva, Cochin, Chennai and Visakha in India.
Within the Indian Ocean trading region, DP World is planning new port investment. "We see growth in east Africa as it is an emerging market with more shipments and investment," said Mr Damithan.
"A lot of money will be needed in infrastructure and we will invest to connect India to the UAE and Africa. That will be our focus for the next 5-10 years – to connect continents and customers."
Investing in new ports and container terminals will require marine services to be modernised in these regions, providing opportunities for tug owners and builders.
In the UAE, DP World is driving to ensure Dubai is a gateway to the Middle East Gulf nations, especially for Chinese products.
"For China's One-Belt-One-Road we are connecting the UAE with the Far East," said Mr Damithan.
"Our US$3.4Bn investment is dedicated to two sites. One is a project logistics station in the UAE for Chinese companies," he continued. "The second project involves importing products, processing them and then exporting them from the UAE."
He wants to attract trading companies to this gateway to "take advantage of the low supply chain costs".
This initiative comes as the UAE prepares to host a global exhibition in 2020 and to introduce new maritime laws to support the Dubai Government's gateway strategy.
DP World operates the container port in Jebel Ali, UAE and one at Jeddah in Saudi Arabia. In Africa it operates the terminal in Dijbouti and Berbera, plus a facility in Maputa, Mozambique and port in Dakar, Senegal.
UAE Federal Transport Authority minister advisor Salem Al Zaabi explained why the nation's port operators are driving through these investments.
"Maritime growth means there are opportunities across the Middle East and beyond into the Indian Ocean," he said. "We want to attract investment in sea ports and terminals and expand into Africa to find solutions and attract investment."
Mr Al Zaabi explained the UAE has become a trade centre due to its location close to the Indian Ocean. "There is commitment from government to advance the sector, attract leading companies for sustainable growth in this maritime hub," he said.
https://www.rivieramm.com/news-content-hub/news-content-hub/dp-world-focuses-investment-billions-in-india-and-africa-ports-56262