The Washington Times
12 July 2018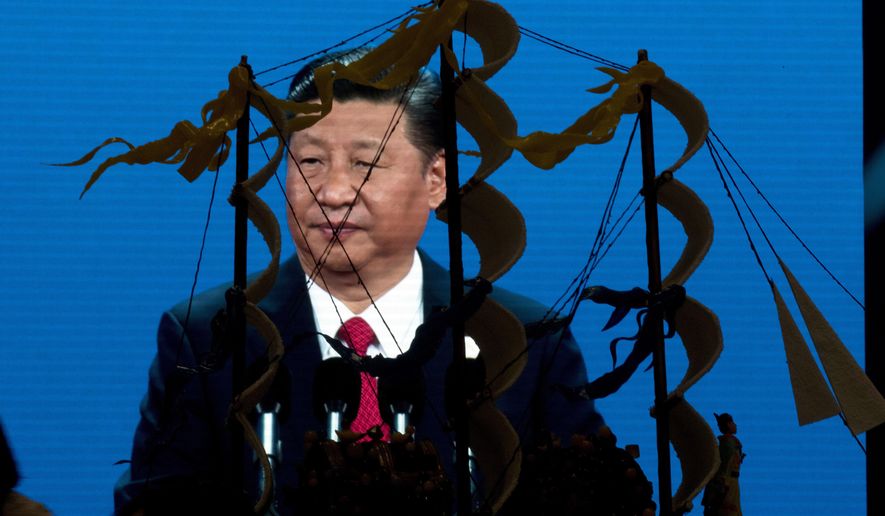 China is denying U.S. charges that it is a predatory lender bent on saddling Africa with debt to gain political influence and a reliable source of natural resources and precious metals.
Chinese loans leave African sovereignty "unscathed," argued a report Thursday in the state-owned Global Times newspaper, arguing that it's Western — not Chinese — institutions that are exploiting capital-starved African countries.
The assertions were made as Chinese Foreign Minister Wang Yi held talks Thursday with top North African and Middle East diplomats to discuss increased Chinese investment on the continent. Beijing is pressing a westward expansion of its ambitious "One Belt, One Road" initiative after spending hundreds of billions of dollars on infrastructure projects in recent years in Asia, Africa and Eastern Europe.
U.S. officials say the initiative has positive aspects but caution that China is also using it to buy access to resources wherever it can, particularly in oil- and mineral-rich developing nations throughout Africa.
In March, then-Secretary of State Rex W. Tillerson traveled to Africa and met with leaders in Chad, Djibouti, Ethiopia, Kenya and Nigeria, making China's growing influence on the continent a core focus of his trip.
U.S. officials have faulted China for offering up easy access and questionable financial loans to several African countries in exchange for access to their resources.
"A lot of countries in southern Africa and parts of the east and west are having anywhere from 50 percent to, in one case, 200 percent of GDP debt," one State Department official, speaking on background, said in March. "Fifty percent are probably Chinese loans, and that's really not acceptable, and that's an area that we really need to address and focus on."
Principal Deputy Assistant Secretary of State Alice G. Wells more recently expressed concern about China's One Belt, One Road initiative in an interview, arguing that the initiative "lacks transparency and sustainability" and is saddling some nations with "predatory debt."
The Global Times article Thursday took issue with a recent CNN report on an analysis by Harvard University scholars that claimed Beijing has targeted more than a dozen nations with "debtbook diplomacy" designed to gain political leverage.
"This phrase 'debtbook diplomacy' shows the West is nervous of China-Africa cooperation," Chinese analyst Wang Yiwei told the Global Times.
"'Debtbook diplomacy' is what [Western powers] did to Africa for decades, but now China is actually helping African nations rid themselves of 'the debt trap' set by the West," said Mr. Wang, who heads the Institute of International Affairs at Renmin University of China in Beijing.
"Western countries wanted Africa to become their raw materials supplier while maintaining their postcolonial influence over the continent," he said, arguing that China is now helping the nations move toward self-reliance and industrialization and has never forced African countries to accept loans on large infrastructure projects beyond those countries' ability to pay.
The article said Western powers and international financial institutions hold more African debt than anyone else, citing Chinese and U.S. data to claim that Chinese loans worth some $114 billion to Africa from 2000 to 2016 account for about 1.8 percent of the continent's total external debt. The World Bank and International Monetary Fund, by contrast, own roughly 36 percent of African debt.
Despite criticizing China's lending, U.S. officials say the U.S. and Chinese competition in Africa is complex and that the Trump administration wants Beijing to contribute to the continent's overall development.
"We have a lot of areas and issues that we're in conflict, but the issue comes in is that we're trying to find the areas where we can build some type of support and cooperation that will be to the betterment of Africa," a State Department official said in March. "China builds things we don't construct."
https://www.washingtontimes.com/news/2018/jul/12/china-defends-africa-investments-amid-us-criticism/